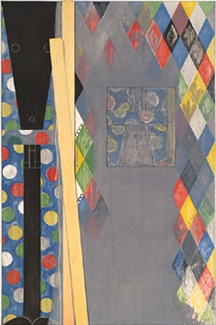 ULAE | Prints from the Collection 1957 - 2006
Reception with Bill Goldston
Saturday May 20, 2006 | 3 -7 pm |
please RSVP
exhibition | may 10th - september 1, 2006

In 1957, Tatyana Grosman, ULAE's founder, began turning out limited-edition fine art prints with Johns, Rauschenberg, Rivers, Rosenquist, et.al. Bill Goldston joined the crew in 1969, rose to run the studio in 1976, and has been at the helm since Grosman's passing in 1982. Goldston and his staff of young printmakers devise technically daring methods to execute the myriad of esthetic tenants explored by a stable of internationally acclaimed artists.
~please email or call the gallery for details and more information. 1.800.647.8007 or art@adlerandco.com
© 2005-2017 ADLER & Co.