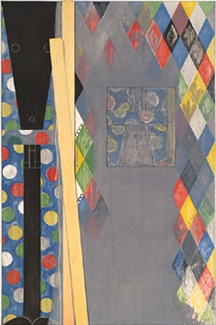 ULAE | Prints from the Collection 1957 - 2006
Reception with Bill Goldston
Saturday May 20, 2006 | 3 -7 pm |
please RSVP
exhibition | may 10th - september 1, 2006
ADLER&Co.GALLERY is proud to present an exhibition of works released by innovative fine art publisher Universal Limited Art Editions(ULAE). The show explores the ULAE history, and also includes new work, providing a unique opportunity for West Coast audiences to view some of the most technically intrepid and artistically accomplished prints of our time.

Seven years after their first edition, 97 of ULAE's editions were chosen for the inaugural exhibition of the graphic galleries at the Museum of Modern Art. In 1960, MoMA established a grant to acquire number one of every ULAE edition, a tradition which continues today.
more >
© 2005-2019 ADLER & Co.